Woah. 6 years of Spice Buses! August wouldn't be the same without them!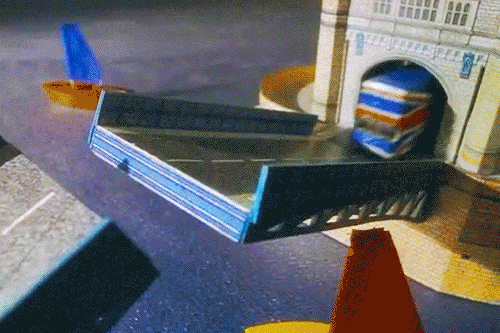 On board vintage double-deckers with drag queens at the helm, we'll once more attempt to recreate the Spice Girls' iconic Spiceworld journey, screaming through the London streets on your way to a Spice-packed night at the Royal Vauxhall Tavern. As soon as Meatloaf (not actual Meatloaf) puts pedal to the metal from our central London starting point, there'll be Spice singalongs and ridiculousness galore as you follow in those Buffalo platform footprints. From squeaking to a halt outside the Royal Albert Hall for a photo opportunity, to soaring over London Bridge, there's no better way to arrive at the RVT for the gig of your life.
Once the buses reach the iconic Royal Vauxhall Tavern (who needs the Royal Albert Hall anyway?) it's time for a Spice Girl and solo Spice HIT PACKED Push The Button club night complete with midnight drag show and an epic singalong.
Obviously none of the Spice Girls are involved in this event in any way, as they're busy with their own tour, but rest-assured our drag queens will SPICE UP YER LIFE!
Bus tickets sell out FAST so don't miss out – buy yours now and say you'll be there!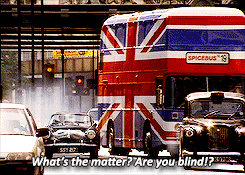 SPICE BUS: THE RULES
Meatloaf will allow booze on the bus – but no glass.
No standing while the Bus is in motion. We mean it. There'll be two extended dance stops where you can swing it, shake it, move it AND make it – but while the Bus is moving, bums need to be on seats.
Fancy dress is STRONGLY encouraged (but though the Spices are a nineties band, this is 2018 so keep it classy, white Mel Bs.)
Anyone breaking any of these these rules, or ignoring warnings or requests from the RedRoutemaster / Push The Button team may be ejected from the ride and denied entry to the Royal Vauxhall Tavern.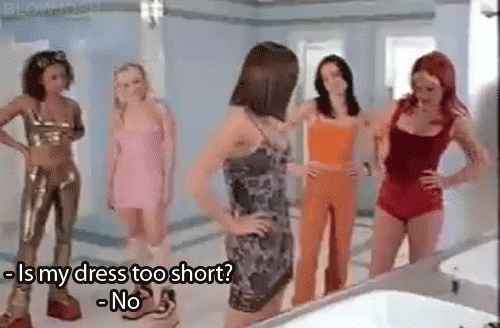 THE JOURNEY
Your trip will last approximately two hours depending on traffic, taking in the Royal Albert Hall, Tower Bridge and finally the Royal Vauxhall Tavern. Make sure you pop to the loo before we set off – there'll only be one loo break on the route and this dress is dry clean ONLY, Melanie.


THE MEETING POINT
Please register at Retro Bar from 7-8pm – you will need to pick up your wristband between these times (no wristband = no access to the bus or clubnight). The Spice Buses will leave the Strand at 8.30pm PROMPT – we won't wait for any Friday night divas.
THE CLUB
If you miss out on the limited number of Spice Bus tickets, never give up on the good times – there's plenty more tickets for the club night, which kicks off at 9pm as usual. As well as an excessive amount of Spice Girls and their solo efforts, we'll be playing the usual hits: from Robyn & Gaga to Aqua & Schlager, PUSH THE BUTTON is a celebration of the last 3 decades of POP! Synths, guitars, keytars, drum-machines, girl bands, boy bands, impossible princesses – it's a glamophonic, electronic, d-d-disco baby!
THE DISCLAIMER
You won't be riding the actual Spice Bus from the film (its suspension never recovered from that Tower Bridge leap) and this night is not officially affiliated with the Spice Girls themselves. Not even GEM. It's a bunch of gays making merry on their way to the Vauxhall gyratory for a dance and drag show – but that's good enough for us.
Bus tickets sell out FAST so don't miss out – buy yours now and say you'll be there!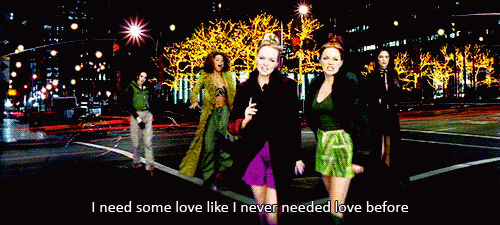 OVER 18s ONLY.